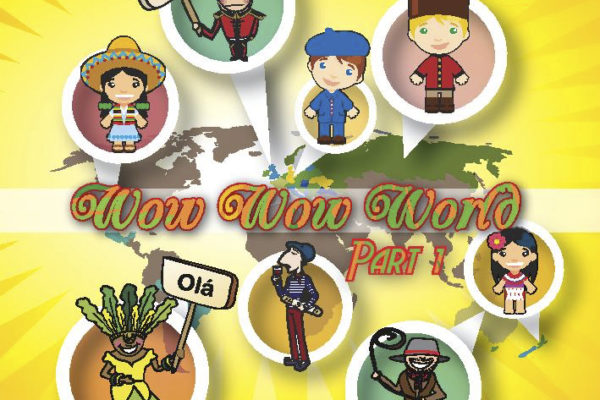 "Gelang, si paku, gelang! Gelang si rama-rama…"
I can still remember the moment clearly. I was about 8 years old. We had just finished dinner at an East Coast restaurant and were walking back to the car. My brother, cousin and I were walking hand-in-hand happily singing this new tune my father had taught us. Growing up with a musical mum and scout dad meant that we never lacked for interesting new songs and rhymes.
20 years later, considering that the song was in a language foreign to us and taught to us orally, I was surprised to find that my memory of the lyrics was actually quite accurate!
That is the beauty of songs, rhythm and rhymes. They are a form of mnemonics, tools that help and improve memory. Musical mnemonics work very well with children, as they are catchy and melodious, making them easy to remember.
Songs, rhythm and rhymes also introduce children to the idea of narratives and promote sensitivity to language. They help connect ideas together for children. For example, in the very simple and familiar 'Hickory Dickory Dock!', there are connections between the clock (an object children can see), numbers and rhythm (which can be highlighted using instruments such as bells or drums). This forms a great base for learning and reading in the future.
Like 'Gelang Sipaku Gelang', songs in foreign languages are also a good way to expose our kids to other languages and cultures. The exposure to other languages and cultures may not only spark an interest in your child for learning a second or third language, it can create the path to empathy and understanding in your child towards cultural habits that are different from their own.
OMS sources globally for songs and rhymes. Your child will be exposed to local cultures and languages, as well as global tunes. There are many creative ways to use them as mnemonics to teach and make memories for your child, which OMS teachers creatively bring to the table each week at class!
Also, OMS-themed CDs with huge varieties of songs (from familiar nursery rhymes to local and global folk tunes) that are taught in class can be purchased at the studio.
Reference: http://www.star.moe.edu.sg/star/slot/u1050489/chapter6.pdf
To find out more about OMS classes, please click here.