Outpost programs for nurseries, kindergartens & child-care centers
OMS understands that some families prefer to have their children's music enrichment done in the school that they are attending. Thus, we send our trained and experienced teachers together with suitable musical equipment to the schools to deliver premium studio-quality programmes on site. Click here to see which schools are offering Octaves programme.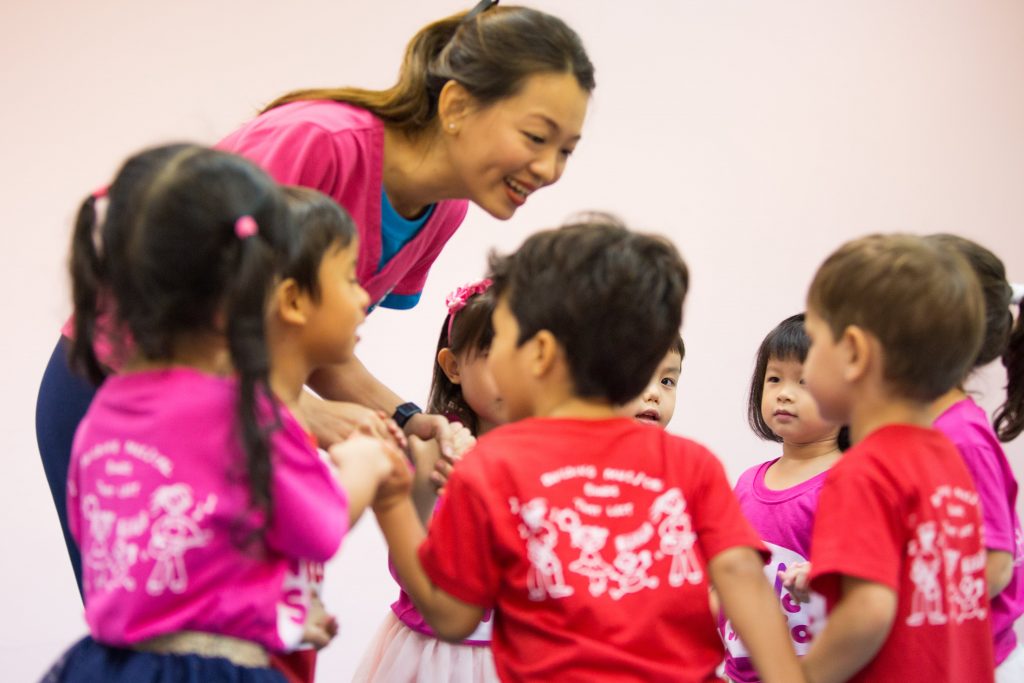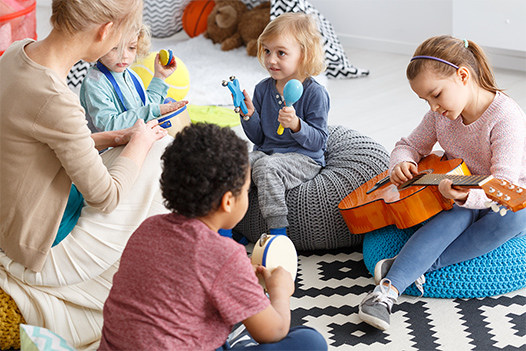 During every Octaves lesson, students will developed:

Your child's safety is our main priority. As such, some adjustments have been made for our classes due to the current regulations, in addition to our regular practices.- Mandatory temperature screenings for all students, parents and visitors at our centre.
- A max of 8 pairs of parent and child per class.
- Each pair of parent and child will be seated in an allocated space, 1 metre apart from the other pair    of parent and child.
- There will be no partnering activities involved. Eg. No sharing of instruments or holding hands.
- Each child will be provided with a set of percussion instruments to be used throughout the lesson.
- Accompanying adult to wear socks in the studio.
- All instruments are cleaned with Milton Sterilising Fluid after each class.
- The studios and waiting area are sprayed with Milton Disinfectant Spray at end of each class.
No, she/he is not too young to start.
She/he can join the Young Musical Babes Class. Babies' neural connections develop rapidly in their first year.
With a million neural connections being produced each second, baby brains change rapidly. There's a big difference between the first two months of life and the span from 18 to 24 months.
The earlier your baby is introduced to music, he/she will have a better head start.
Develop a keen sense of listening.
- Gain exposure to a wide repertoire of music genres.
- Express the learnt skills through body movement (dance, body percussions), instrument play and exploration, vocalisation (singing, chanting) and ensemble play.
- Improvise and create their own rhymes or poetry with the music they have learnt.